Meet Grendel
Based on the monster from Beowulf, our AI system has taken on the moniker of Grendel. Few have seen this monster, which explains why a brief Internet search yields the following disparate views: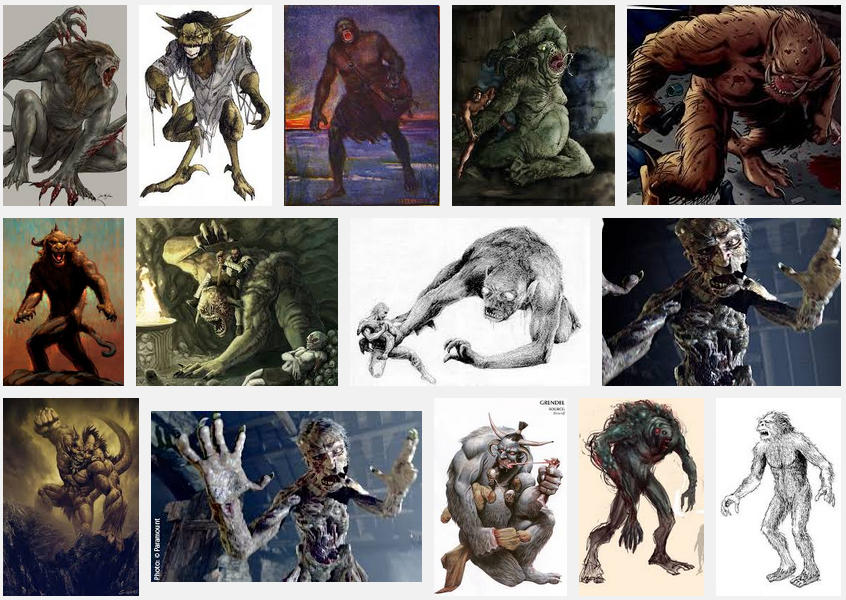 In his modern incarnation, Grendel powers our
automated proofreading service
using Machine Learning and Natural Language Processing algorithms to help writers improve their papers, letters, memos, and more. His automated essay scoring skills are certainly far beyond those of your average monster.
We are fortunate enough to have met Grendel personally and can say with confidence that he is much nicer than most have depicted. Here is a more realistic drawing of Grendel from an undisclosed eight year old source that is close to him: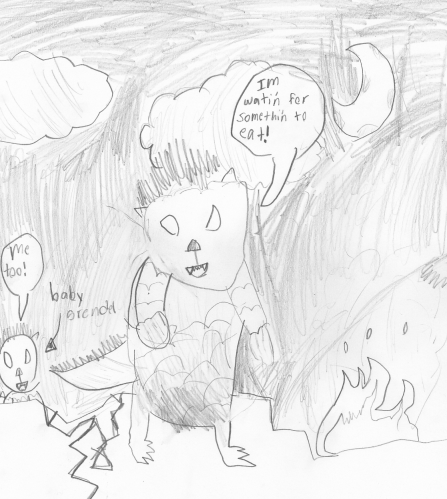 As you can see, Grendel has come a long way in the 1000+ years since Beowulf was written. His now docile nature and love of writing have made him a perfect fit to power our next generation automated proofreading system.
Quotes about Grendel from Beowulf
"... the other, warped in the shape of a man, moves beyond the pale bigger than any man, an unnatural birth called Grendel by the country people in former days."
"Every nail, claw-scale and spur, every spike
and welt on the hand of that heathen brute
was like barbed steel. "
"Everybody said there was no honed iron hard enough
to pierce him through, no time proofed blade
that could cut his brutal blood caked claw"
Quotes from PaperRater Users
"You did not only help me with my typos, but gave me better feedback that I possibly could imagine of areas where I can improve my writing! Now I am aware of that my transitions phrases are lacking and look forward to investigate this matter to improve any written work that lays ahead of me."
~ Anton L.
"I just wanted to send a note thanking you for your website. It has helped me so many times when writing my papers and I absolutely love it! Thank you for continuing to keep it free to use. It is extremely helpful and has helped me realize the difference between active/passive, how to use better vocabulary, and better sentence transitions. I would recommend your website to anyone! Again I just wanted to express my utmost gratitude for the service!"
~ Bethany B.
"Your service is far superior than Grammarly and your fee structure is customer friendly."
~ Mike from Georgia
"[Grendel] is not only awesome but also a real revolution in the world of education. "
~ Ziad F.
"I would like to give Grendel a hug."
~ Samuel F.